It's time to check fly-fishing the Madison River off your bucket list.
The much-anticipated spring fly hatches are happening and fly-fishing season is in full cast. Since April, many different types of flies have emerged from the rivers and streams and will continue with the big salmonfly hatch starting in late June.
The Madison River is a Blue Ribbon Trout Stream flowing through the town of Ennis. This renowned river brings many to Madison Valley, specifically the upper section. With our close proximity, Sportsman's Lodge is the place to stay if you plan to fish the Madison. Our central location also allows the guides to choose any river based on conditions and doesn't lock you into one spot. It puts you in a convenient position to fish other rivers, including the Jefferson, Ruby, Yellowstone, Gallatin, and Land of the Giants. The pristine water, spectacular mountain views, and wide-open nature provide beautiful views and top-notch fishing.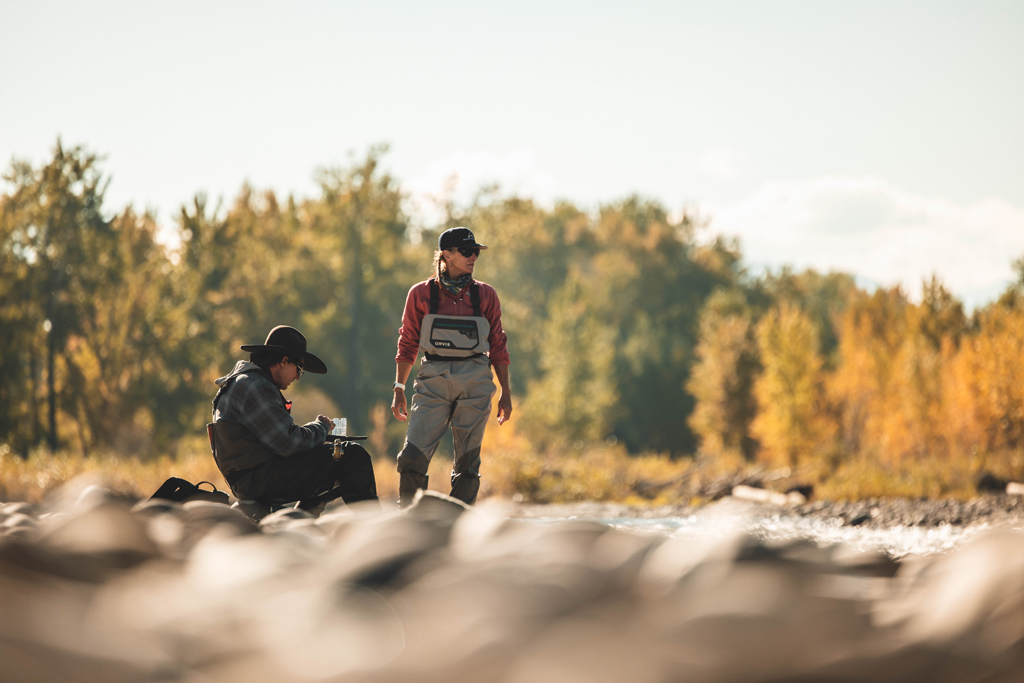 Southwest Montana is known for some of the most productive hatches in the world. There is an incredible amount of various aquatic insects to feed the estimated 3,000-5,000 trout per mile on the Madison. It is different every season due to Mother Nature and is continuously changing, which can be overwhelming when visiting, but our fishing guides are always on the water, staying up-to-date and full of knowledge. The Ennis fishing guides will guide and teach anglers of any level, from novice to experienced. It's their passion, and they love seeing our guests experience their first or 100th catch!
The Madison River Salmonfly Hatch
"This hatch is no secret and draws anglers from all over to the fabled waters of the Madison River in Ennis, MT. Expect big bugs, big fish, and big crowds from June 20th through the 4th of July. The hatch will start well below the town of Ennis and move upstream. Sometimes it is here and gone in a week and sometimes it lingers for well over 2 weeks. The last week of June is almost always a sure bet to hit the hatch." 
When To Fly Fish With Salmon Flies
Madison River (E-L) June 25 – July 10
Yellowstone River July 5  – July 25
Gallatin River June 25 – July 20
Henry's Fork May 25  – June
Rainbow Trout Spawn- dates will be approximate due to Mother Nature
Mayfly Hatch- dates will be approximate due to Mother Nature
Crickets Hatch- dates will be approximate due to Mother Nature
Expert Fly Fishing Guides in Ennis, Montana
Experience legendary fishing with the Ennis Fishing Guides. Each fishing trip is customized to you. Fishing is available any time of year when the weather and river conditions permit. The primary fishing season starts in March and runs through mid-November, with the busiest season being mid-June through September.  See Local Fly Fishing Outfitters here: https://www.sportsmanslodgemt.com/activities/
Make your Sportsman's Lodge reservations
We are a one-stop destination offering everything you need after a long day of fishing, including cozy rustic log cabins, a family-friendly restaurant, sports bar, and a casino. Sportman's Lodge is a place where everyone feels like family and where locals and tourists share fishing tips and stories. A home away from home.
The Sportsman's Bar and Casino is the perfect place to catch up on the day's adventure stories with the largest craft beer menu in Ennis.
The historic Sportsman's Lodge, built in 1945, is surrounded by 18 rustic log cabins and 11 mountain view rooms. The rustic log cabins are no-fuss, simple, and clean, perfect for a good night's rest after a big day of fishing and exploring. Each cabin has a deck area with seating to enjoy the fresh mountain air and big sky views.
Book Now! Save 15% off standard rates when you book online now through June 8, 2023.
We look forward to welcoming you to the historic Sportsman's Lodge!