Take the road less traveled with your best furry friend. Whether traveling in the fall with your hunting dog or passing through on your way to Yellowstone National Park with your family pet, we've got you covered. Ennis, Montana, is the heart of Madison County, full of Western charm and rich in recreational activities for you and your pup.
The historic Sportsman's Lodge in Ennis, Montana, features 18 rustic pet-friendly log cabins for guests who prefer the privacy of studio-style, one-bedroom, and two-bedroom lodging.
We are a one-stop destination for overnight stays with cozy lodging or for sharing time with family or friends in our restaurant, bar, or casino. Built in 1945, the Sportsman has been a favorite of locals and tourists for decades, with a relaxed and comfortable atmosphere that is a true hallmark of traditional Big Sky Country hospitality.
Coming Soon! A designated fenced-in dog area.
Your pup will love walking the property, hanging out in the cabin, or dining on the patio.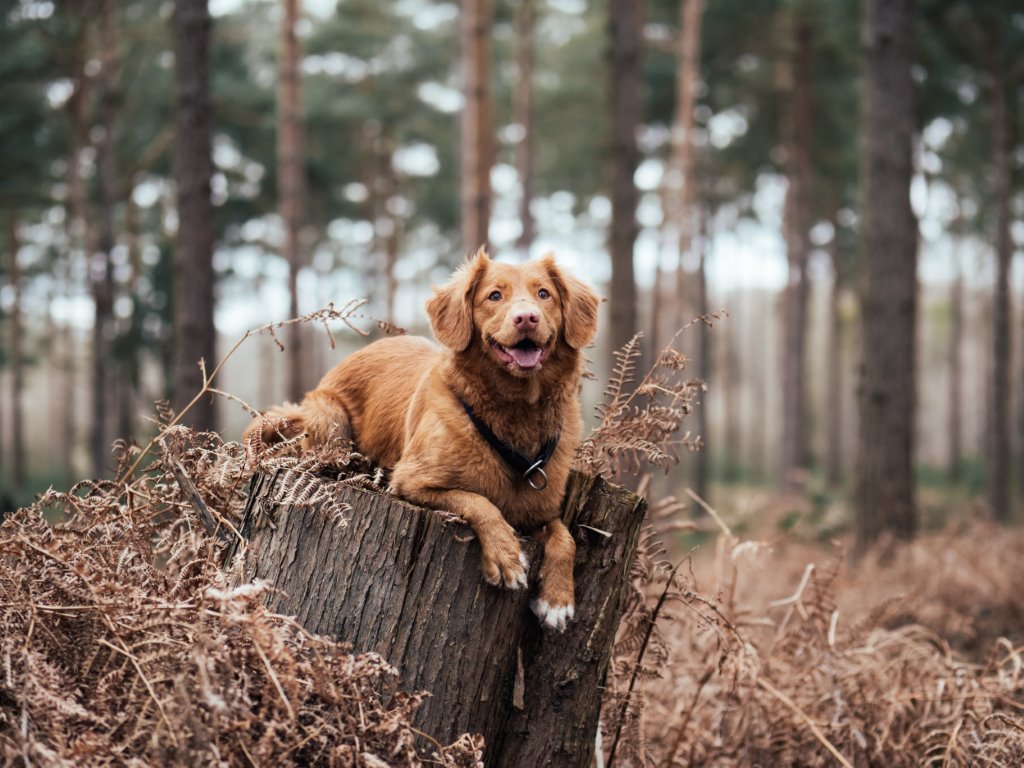 Other Dog-Friendly Things to Do near Ennis, Montana
Hiking
Explore and take in the views of three breathtaking mountain ranges, including the Gravelly Range, the Madison Range, and the Tobacco Root Mountains surrounding Ennis. The Bear Trap Canyon National Recreation Trail is a great spot to hike or take your dog for a run. *Safety note – this is a popular hunting area, so make sure to wear orange in the fall and know before you go.*
Quake Lake or Earthquake Lake, was created after the Hebgen Lake Earthquake struck on August 17, 1959, measuring 7.5 on the Richter scale. This is a beautiful hiking spot.
Walk, Hike, or Snowshoe at Lions Club Park, the Jewel of Ennis, with front-row seats to the Madison River. A fun spot for the whole family.
Ennis Outdoor Art Tour
Ennis, Montana, offers a generous amount of outdoor art that represents the culture of Montana. The Art Tour is unique to the region and highlights how Ennis is both a blue-ribbon fly fishing destination and an authentic cowboy town. A great idea for your pup to sniff out new talent. 😉
Vigilante Carriages
Take a historic stagecoach tour or chuckwagon dinner ride and discover what life was like in the 1860s. Chuck wagons are open-air buffets featuring hearty and simple foods prepared in Dutch ovens over a wood fire. Enjoy beautiful views, lots of history, and laughs! Dogs are welcome as long as they lay on the floor of the stagecoach.
Yellowstone National Park
Yellowstone became the first national park in 1872. It is located 72 miles from Ennis, making it just far enough away from the crowds and close enough for a day of adventure in the park. Visit and be wowed by the unique hydrothermal and geologic wonders. Know the dog regulations before you go.
Visit a Ghost Town
Virginia City, Montana, is a National Historic Landmark District and a living ghost town. A piece of the old west frozen in time. After gold was discovered in Alder Gulch in 1863, the stampede to this area was on, many cities popped up during this time including Ennis. Walk the historic boardwalks, tour the town, and eat at a pet-friendly restaurant.
At Sportsman's Lodge, you and your pup will have everything you need for a fantastic stay.
We look forward to welcoming you to Southwest Montana!