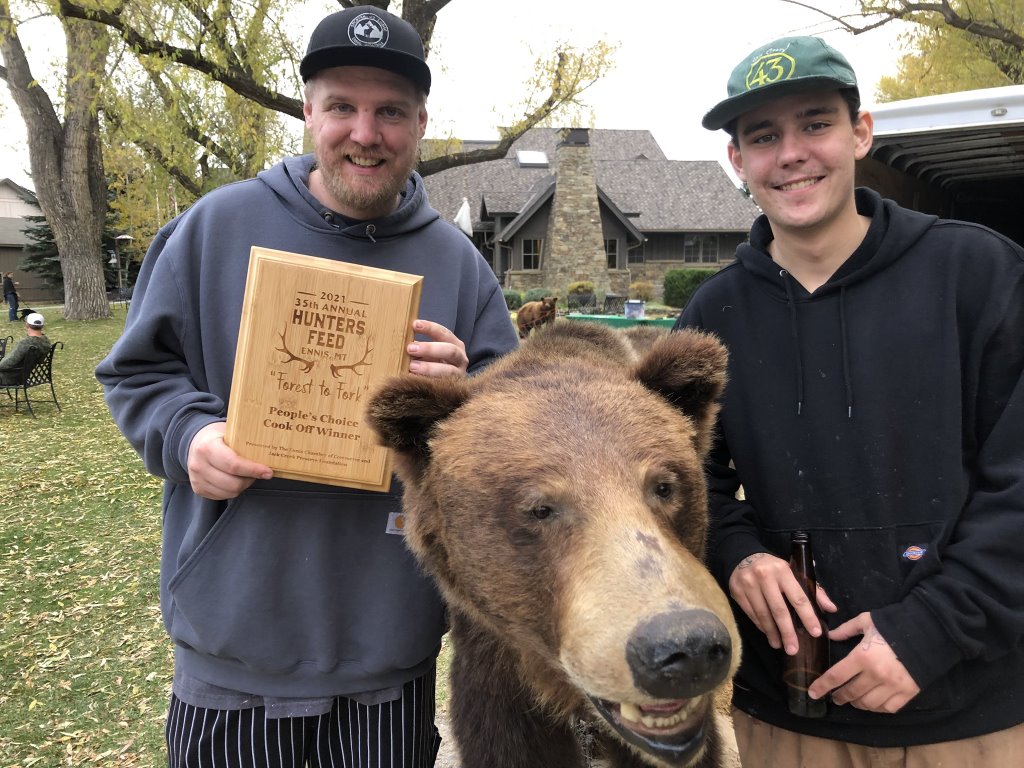 The 36th Annual Hunters Feed is Friday, October 21, 2022, from 3:00-5:00 PM.
Everyone is welcome! From locals to visitors and hunters to foodies!
The event takes place on Main Street in Ennis, in beautiful Madison County. Friends, families, visitors, and locals gather together to kick off rifle season. The Ennis Chamber of Commerce Hunters Feed is held every year on Friday before rifle season opens.
Join us for a Wild Game Cooking Contest and Live Music!
A variety of different skill-level Chefs create their best wild game dishes. Judges award the Best Chili, Best Non-Chili, and Most Unique dish. All of the attendees get to vote for The People's Choice award. Trophies will be given to all category winners!
Enjoy mountain views while walking the downtown streets of Ennis and sampling unique dishes inspired by local game and creative chefs.
There will also be ice cream for the kids, raffles, music, and much more family entertainment.
You may also purchase Hunters Feed T-Shirts, Merchandise, or Grand Raffle Tickets through the Ennis Chamber here: https://www.ennischamber.com/hunters-feed.
Please register to participate by 4 PM Wednesday, October 19th.
We look forward to seeing you! At Sportsman's Lodge, we are your one-stop destination for overnight stays and sharing time with family or friends in our restaurant, bar, or casino.
Stay with us in one of our historic cabins or mountain view rooms.
Don't miss the Hunters Feed and Big Sky Country hospitality!
Here are other top things to do in the area: https://www.sportsmanslodgemt.com/2021/09/17/top-things-to-do-in-ennis-mt/